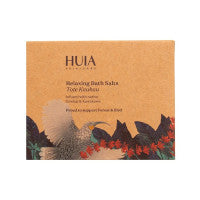 Enriched with the native forest extracts of Kawakawa & Kowhai these rejuvenating, restorative bath salts Tote Kaukau will leave your skin feeling like a box of birds.
Directions: Simply pop a bath salts Tote Kaukau bag into the tub while you're running your bath. Leave it in there to brew with you and soon you'll be infused with the delicious fragrance and restorative properties of Kawakawa & Kowhai, any excuse will be good enough.
Every time you use one of these products a percentage of its value goes directly to Forest & Bird to support their invaluable work in protecting animals and wild places, on land and in our oceans.
60 per carton.