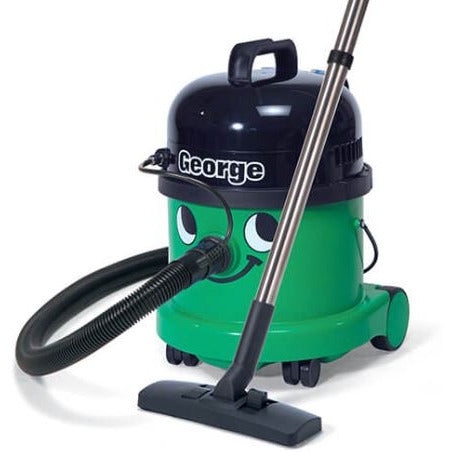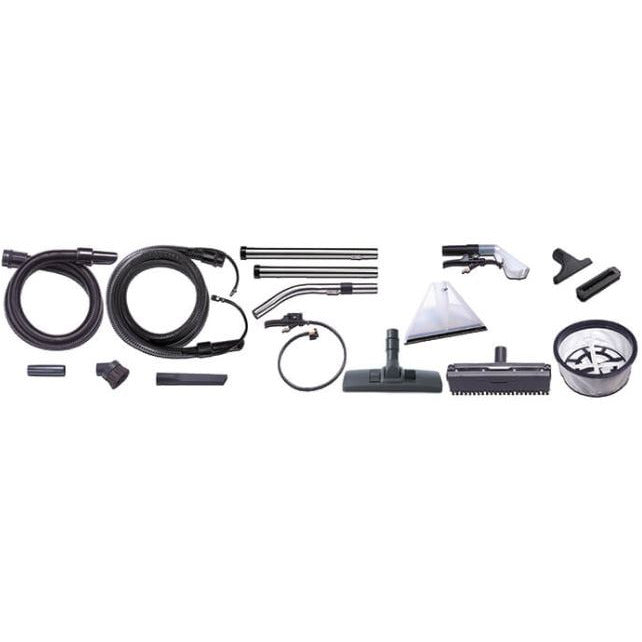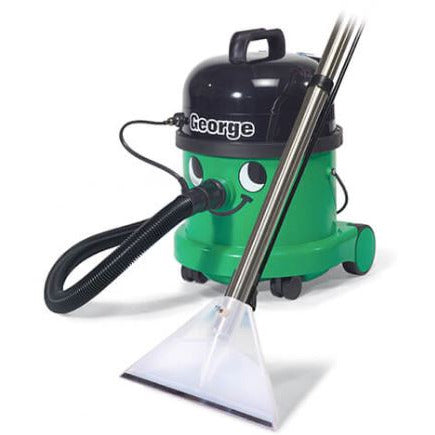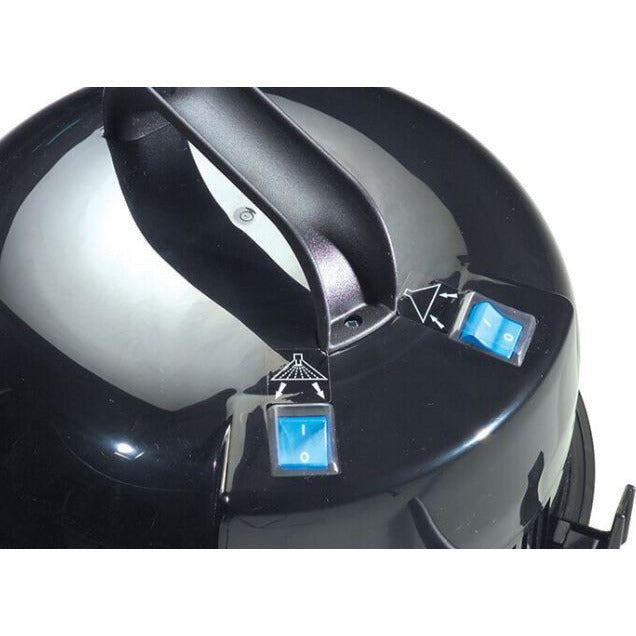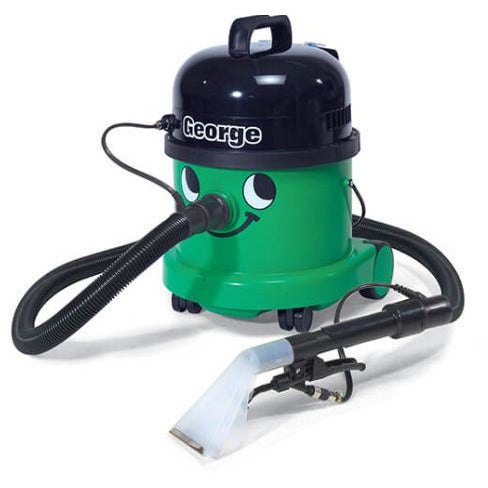 GEORGE WET / DRY /EXTRATION VACUUM CLEANER
The true "all in one machine' that is totally at home be it in the wet or the dry. This classic all in one is genuinely the family friend, dry vacuuming, wet vacuuming, scrubbing and drying hard floors, deep cleaning the carpet, cleaning the upholstery, unblocking the sink, you name it, George is your man.
When it comes to dry vacuuming you have big filters, use of disposable Hepaflo dust bags, and you have a superb combination floor nozzle. In the wet mode, a simple exchange of the dry filter for the safety float valve allows any number of wet tasks to be achieved.
Powerful 1060 Watt Twinflo Motor
Extensive Accessory Kit for Cleaning Carpets, Upholstery, Hard Floors and General Vacuuming.
Tritex Filtration for Dry Cleaning