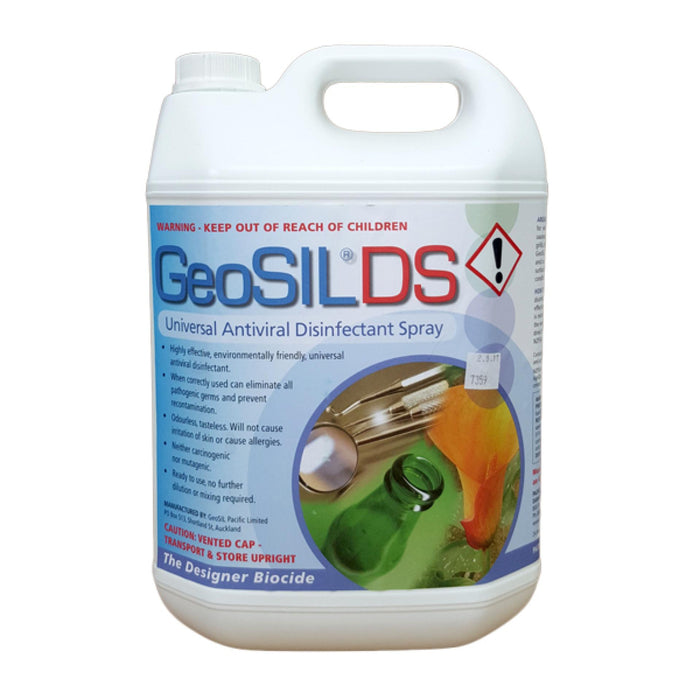 GeoSIL DS is a ready to use non chlorine based, environmentally friendly, general purpose anti-viral disinfectant. Suitable for a wide variety of commercial and domestic uses. It is safe to handle and use, is tasteless and odorless, and will not cause skin irritations or other allergic reactions.

GeoSIL DS can be used directly as a powerful surface disinfectant, and is safe to use around food, and food contact surfaces. It can be used full strength or diluted with clean tap water as desired.
GeoSIL DS is approved by NZFSA as a sanitiser in premises operating under the C41, C61 in food preparation areas for disinfection of food processing equipment, tools, work surfaces, & water treatment etc
The universal, non-polluting and wide range of applications, means GeoSIL disinfectants are considered to be among the safest, most reliable and modern disinfection solutions, even under the most unfavourable conditions.
For further information please visit: