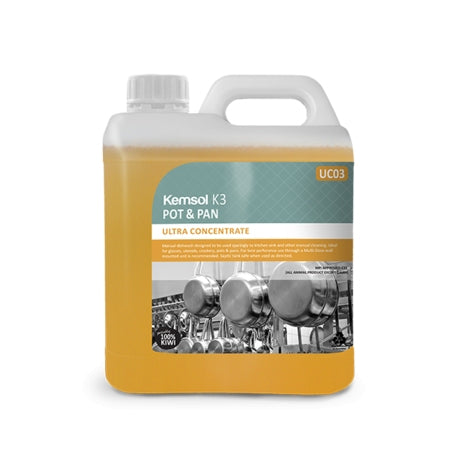 KEMSOL K3 POT&PAN ULTRA CONCENTRATE
Manual dishwash designed to be used sparingly to kitchen sink and other manual cleaning. Ideal for glasses, utensils, crockery, pots & pans. For best performance use through a Multi-Dose wall mounted unit is recommended. Septic tank safe when used as directed.
Dilute at a ratio of 1ml to 5 or 10 litres of warm to hot water, more or less depending on soiling levels and speed of clean desired. Wash items then stand-dry.
MPI APPROVED C31